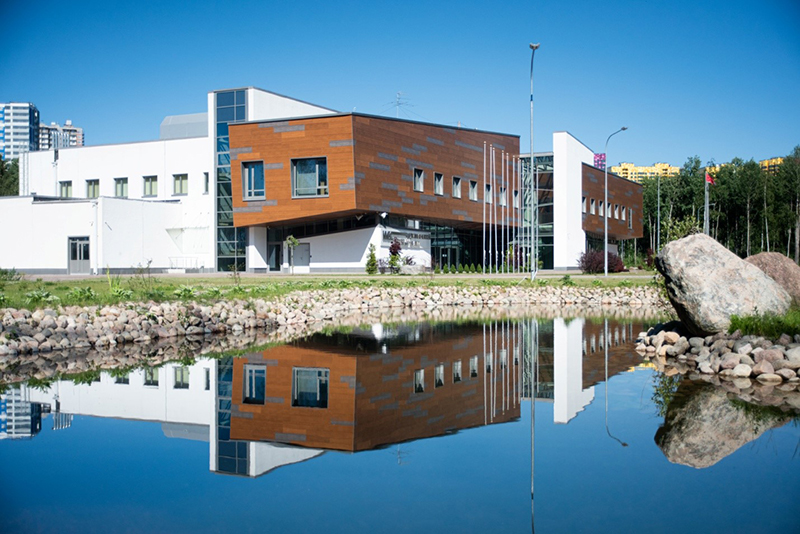 GENERAL INFORMATION
Dr. Berezin Medical Institute (MIBS) is the largest privately-owned health provider in the Russian Federation specializing in comprehensive high-tech cancer treatment by advanced medical protocols used in Europe and the USA.
The Oncology Clinic, which is part of MIBS, has everything necessary for the treatment of cancer (surgery, drug therapy and radiotherapy), being the technological leader of Russia in the field of radiation therapy. The MIBS Proton Therapy Center provides the most advanced radiation treatment of cancer today with the help of heavy positively charged particles - protons. The diagnostic service uses high-tech instrumental methods to identify pathologies and control the disease in the process of treatment and according to the outcomes.
An individual treatment plan for each MIBS patient is developed by a multidisciplinary team, which includes highly qualified doctors of various specialties: oncologists, radiotherapists, neurosurgeons, surgeons, chemotherapists, anesthetists.
Leading MIBS specialists have undergone training and internships in the best oncology clinics in Europe, the USA and Japan. Among our doctors are full members of professional communities: The International Stereotactic Radiosurgery Society (ISRS), the European Society for Stereotactic and Functional Neurosurgery (ESSFN), the European Society of Radiology (ESR), the European Society for Medical Oncology (ESMO), the Leksell Gamma Knife® Society (LGKS).
RANGE OF SERVICES
Development of treatment plans and cost estimates
Logistics support services for foreign patients at all stages of treatment
Visa support
Patient support from the first contact till the end of treatment
DIAGNOSTICS
MIBS has all types of instrumental diagnostics (PET/CT, MRI, CT, ultrasound), including not only the best equipment, but also advanced software. The capabilities of the diagnostic service enable our doctors to create a virtual 3-D model of the tumor site, its surrounding tissues and critical structures, which helps to choose the most effective tactics for complex surgeries and radiation treatment.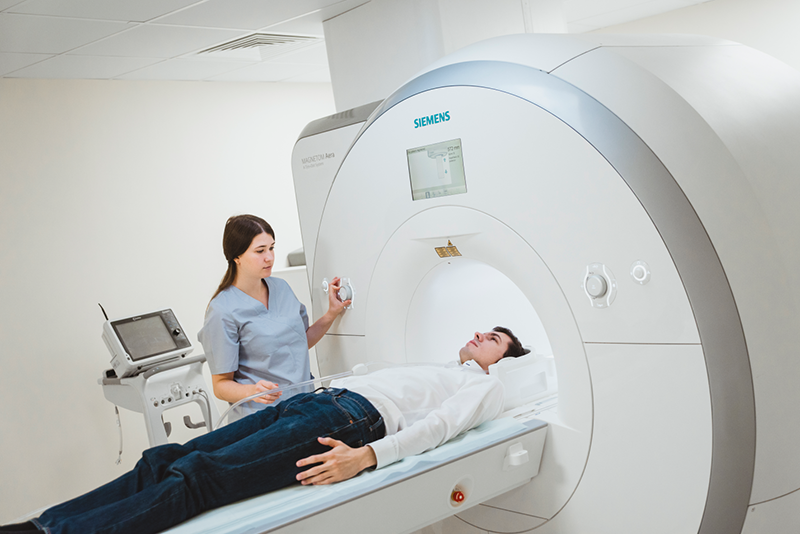 If cancer is suspected, MIBS patients undergo imaging-guided biopsy (MRI, CT, ultrasound), including fusion biopsy, which is increasingly used in modern medicine. The collected sample is sent to MIBS-owned lab, where histological and immunohistochemical studies of a tissue sample are performed in a short time period and the diagnosis is verified as accurately as possible.
Onco Check-up programs, specially designed for men, women, as well as for patients at high risk for cancer, focus on identifying the most common types of cancer. The examination is carried out in 1-2 days.
TREATMENT
The MIBS Oncology Clinic has been specializing in the comprehensive treatment of almost all known cancers for more than ten years.
The Surgical Department of the Clinic is housed in a modern surgery unit along with the Departments of Anesthesiology, Emergency and Intensive Care. MIBS surgeons perform procedures both in the traditional (open) way and using laparoscopic instruments.
The Chemotherapy Department provides all types of drug treatment used in leading cancer centers in the world (advanced chemotherapy, hormone therapy, immunotherapy).
The Conformal Radiotherapy Department is equipped with two linear accelerators by Varian Medical Systems, which have unrivaled accuracy in beam shaping and unique control of the patient's body position during irradiation.
The Center for Radiosurgery and Stereotactic Radiotherapy employs a Gamma Knife, Cyber Knife, and the TrueBeam Stereotactic Radiosurgical Linear Accelerator. Having several radiosurgical machines in MIBS range of equipment, the doctors can choose a tool, based solely on its clinical relevance.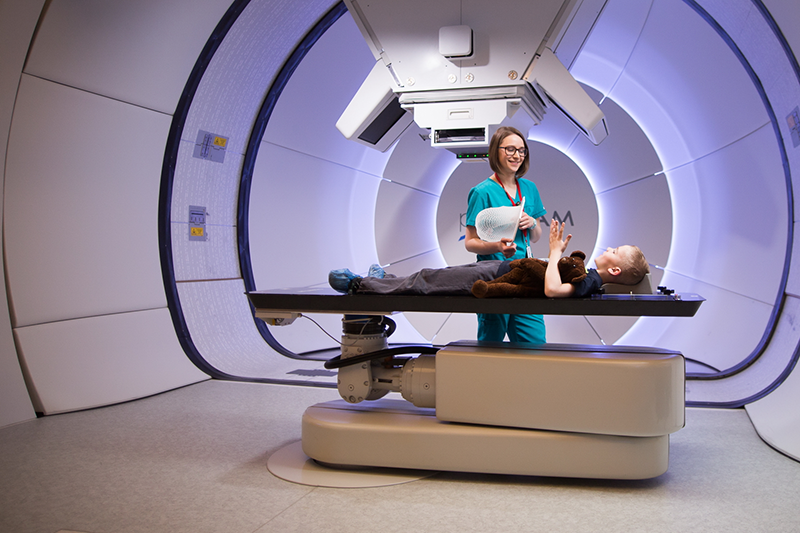 The cutting-edge radiation treatment of cancer tumors is carried out in two treatment rooms of the MIBS Proton Therapy Center on the Varian ProBeam system. High accuracy in the destruction of cancer cells is achieved by the most advanced technology for delivering a dose of radiation to the target - the so-called "pencil beam scanning". Proton therapy, due to its sparing of healthy tissues surrounding the target, is considered the best method of radiation treatment of tumors adjacent to vital organs. Due to minimal side effects, including secondary cancers, it is recommended for the treatment of cancer in children.
HOW DO I SIGN UP FOR TREATMENT?
Here's how it works:
Send us a request through the web-form or contact us by phone
Email us your medical records and medical reports
We will determine if you are suitable for treatment
We will prepare a preliminary treatment plan and coordinate it with you
We will arrange the arrival and accommodation of the patient
Notification form for the arrival of foreign nationals or persons without citizenship at the place of stay
CONTACT INFORMATION
Addresses
MIBS Oncology Clinic
197758, St. Petersburg, Pesochniy residential settlement, 43 Karl Marx St.
Help desk is open on weekdays from 9 a.m. to 5 p.m.
MIBS Proton Therapy Center
197373, St. Petersburg, 16/2 Glukharskaya St.
Help desk is open on weekdays from 9 a.m. to 5 p.m.
WEB CONTACT FORM



Send your request through our web contact form and we will get back to you shortly.