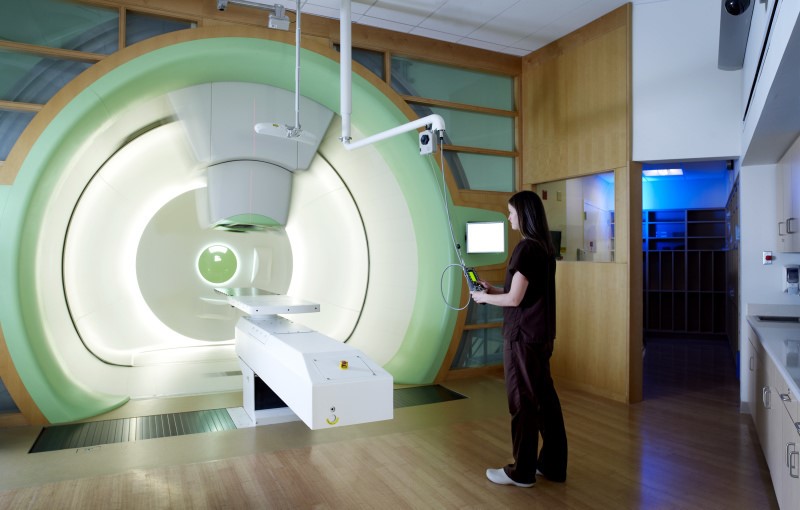 A US federal judge ruled that Aetna wrongfully denied patients access to proton therapy.
Proton therapy, a high-tech form of radiation therapy, is designed to more effectively irradiate and destroy tumors with less risk of damage to healthy tissues and the occurrence of short- and long-term side effects in patients.
The American insurance company, which claimed that this type of treatment is experimental and research, could not justify why proton therapy does not meet its definition of "medically necessary," Judge Kenneth Marra of the Florida District Court said.
Judge Marra partially granted the claim of Sharon Prolow and Mark Lemmerman, who claimed to cover the costs of proton beam therapy (PLT) for the treatment of non-metastatic breast cancer and prostate cancer, according to Modern Healthcare.
"Taking into account the large volume of medical literature, detailed medical data, treatment plans and convincing evidence of the presence of individual risk factors provided by the attending physicians of Ms. Prolow and Mr. Lemmerman, the court concluded that the recommendations of the plaintiffs' doctors were made on the basis of a balanced clinical assessment," Judge Marr said in his decision.
Although Aetna did not respond to Modern Healthcare's request to comment on this court decision, it wrote in its refusal to Ms. Prolow that "clinical studies have not proven the effectiveness of this procedure for treating the disease of an insurance program participant." The company considers proton beam therapy to be "experimental and exploratory" and not suitable for the treatment of breast cancer in adult patients over the age of 21, "since its effectiveness in these indications has not been established," according to the company's guidance documents.
But Judge Marra said Aetna failed to show any connection between its refusal and the five benchmarks it uses to determine who it can provide insurance coverage to. He also said that mentioning unspecified "clinical studies" is not enough to justify the company's refusal.
Proton therapy has already been approved and is widely used for the treatment of cancer in children and late-stage oncological diseases. The number of cases of its use and the volume of clinical data on the benefits of proton therapy are also growing, and the technologies necessary for it are becoming less expensive and more effective. More and more medical networks are offering this treatment, and new PLT centers are being built.
But not all insurers are willing to pay for its use, especially in more complex cases requiring expensive treatment. Many of them argue that there is insufficient evidence that PLT is more effective than traditional radiotherapy. This has led to a number of lawsuits against Aetna and other insurance companies.
In March last year, another federal judge accepted a class action lawsuit against the insurance company UnitedHealthcare, after it refused to cover the costs of proton therapy for three patients with cervical, brain and prostate cancer. The lawsuit alleged that UnitedHealthcare "deceptively and unfairly interpreted" ERISA plans for all three patients, instead of covering the costs of the treatment itself, "because it is more expensive than more traditional cancer treatments."
The original news can be read here
---
Back to list
---