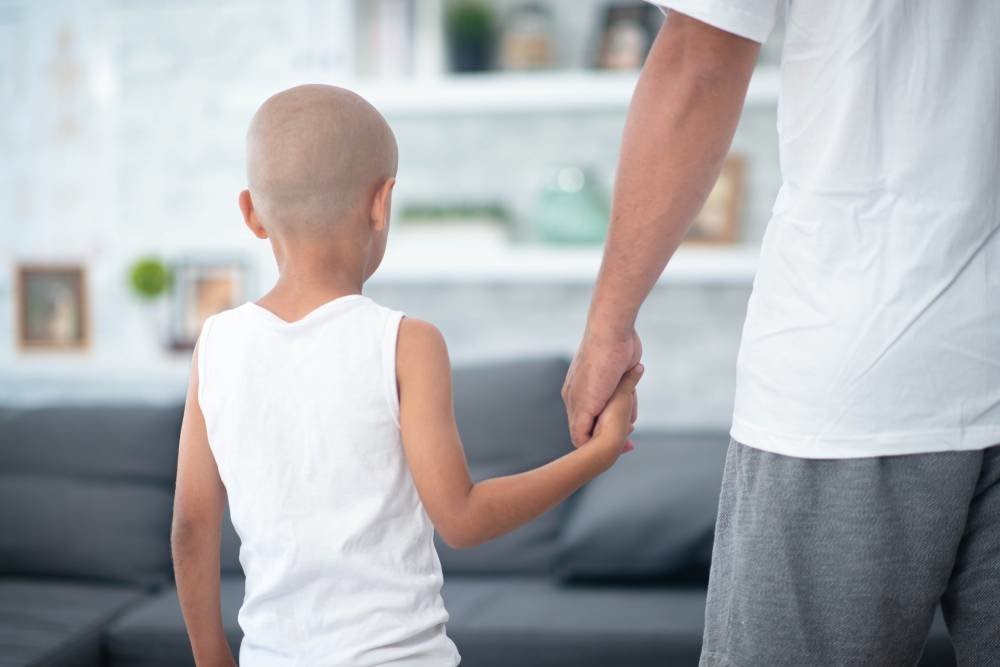 Recently, mortality from cardiovascular diseases was in the first place. Now oncological diseases are rushing to the leaders. And the problem of not only treatment, but also the preservation of the quality of life of the oncopatient is becoming more acute. Moreover, children are getting sick more and more often. And here a special approach to treatment is required. It's not enough just to beat the disease at the moment. It is necessary that in decades the trouble does not overtake again. Are guarantees inappropriate in healing? Agree. But still, still... Our conversation today with the Chairman of the Board of the Sergey Berezin Medical Institute (MIBS) Arkady Stolpner is exactly about this. And to be more specific - about proton therapy.
Radiation diagnostics. Radiation treatment. Radiation is one of the most effective methods of saving cancer patients all over the world. It's different. From which tumors and why do protons save you?
Arkady Stolpner: Proton therapy began in 1946 in Sweden with Wilson's work. There were several research centers in our country where it was used: These are institutes in Dubna, in Gatchina. In the 80s, the Soviet Union had about 30 percent of the world's proton therapy experience. We were in the lead together with the Americans and the French. But in the 90s... They went ahead, we fell behind. We're catching up now.
Proton therapy is not for all oncological diseases?
Arkady Stolpner: It is for the treatment of so-called solid tumors. In hematological diseases, it is used extremely rarely. Solid tumors are, for example, tumors of the brain, kidneys, liver, prostate, breast, pancreas, sarcomas and others.
Why protons and not photons?
Arkady Stolpner: Radiation therapy is divided into photon and proton. Photonic is what we are used to: electrons and the so-called braking X-ray radiation. And protons are hydrogen nuclei, huge particles compared to photons, which can also be treated. Photons passing through the body lose energy at the entrance, then they lose energy in the tumor, then they lose energy at the exit. And we can direct protons in such a way that they lose all energy in the tumor without affecting the surrounding tissues and critical organs.
Are there any other advantages of protons?
Arkady Stolpner: Of course. When treated with protons, cognitive abilities suffer less, which is very important for children. But from my point of view, the most important advantage of protons is something else. Ionizing radiation itself is a carcinogenic factor, that is, it can cause the development of tumors. We know that after Chernobyl there was an outbreak of cancer.
The main cause of mortality in children who survived treatment is secondary (radio-induced) tumors that overtake them already in adulthood. So, with medulloblastomas, the survival rate exceeds 80%. But if treated with photons, then after 10-15 years in this place, 20-30% of survivors will form a new tumor. And on the protons of such secondary tumors - 3%. Compare: 20-30% and 3%. Do you understand the difference? Therefore, one of the main indications for proton therapy is life expectancy after treatment. Children often live a lifetime after such treatment.
And the quality of life?
Arkady Stolpner: Absolutely normal! The number of complications from proton treatment is several times less than with conventional irradiation. Accordingly, the quality of life is higher.
Even in our Internet, digital time, human rumor does not lose priority. I will not hide it, I first learned about your center from a mother from Siberia: she asked to arrange for her seven-year-old son, who has sarcoma, to be treated, as she said, at the Leningrad Proton Institute. I realized that children are striving for you first of all.
Arkady Stolpner: It's true. Moreover, we want children to get to us first of all, because the use of the proton method in our country and in general in the world is still limited. And our physical capabilities are only 850-900 patients a year. Therefore, we try to ensure that our main wards are of child age.
Oncologists know about your institute. Parents will find out whose children are in oncological trouble, and they seek treatment to you, and not to other radiotherapy centers...
Arkady Stolpner: Children on protons can only be treated in two places in Russia so far: this is Dimitrovgrad and us. We were the first to open, in October 2017. Before that, our doctors have come a long way in oncology. Our oncology clinic has been operating since 2008. We accept patients from all over the country. Last year, 4.5 thousand people received high-tech treatment, 890 patients were treated with proton irradiation, among them 351 children. We are trying to increase the number of children undergoing treatment to 450 per year. The Dima Rogachev Center, its president, Academician Alexander Grigoryevich Rumyantsev, helps us in this.
Your proton radiation therapy center is named after Sergey Berezin...
Arkady Stolpner: Sergey Berezin is my friend, partner, an excellent radiologist. He was one of the first in Russia to work on a magnetic resonance tomograph. Unfortunately, he died in 2005.
Is it that simple? There was a good friend, and the head of the center named a new medical institution after him. Obviously, I must explain: I am talking to a person who heads a non-state center. But when it comes to medicine, the treatment of diseases, the division into private and public... First of all, it should be accessible to the patient. And I am interested in purely everyday problems. Here is a sick child in the Nizhny Novgorod region. What's next?
Arkady Stolpner: We have excellent relations with pediatric oncologists of the Nizhny Novgorod region. We cooperate with them, as well as with doctors from many other regions. They know that if a child has cancer, then it is better to direct it to protons to irradiate it. Moreover, we do not only irradiate. We carry out both surgical and chemoradiotherapy. That is, we provide a full range of oncological care. It's easy to get to us for treatment. If cancer is detected, a diagnosis is made, you need to write to us by e-mail and send the child's medical documents. We will conduct a consultation, first remotely, then in person. We will help you get a quota, after which the patient will come for treatment. The child is hospitalized together with his parents in wards for two people. Of course, with amenities. Now we are building a new center, and conditions there will be like in the best world centers.
We are building. Who is "we"? You have the best proton accelerators in the clinic. From where?
Arkady Stolpner: We bought it. Unfortunately, abroad. Who gave the money? This is my money and my partners' money. We earned them. On what? Everything we earn, we have invested and are investing in the development of our centers. And that's fine. For some reason, we rarely remember that the best, oldest Russian hospitals were built not only by the state. Patrons, industrialists, and entrepreneurs built it. We remember this only on the anniversaries of such centers: The Sklifosovsky Institute, Botkin Hospitals, First Gradskaya, Children's Filatovskaya and many others throughout the country. Moreover, they are built in such a way that the most modern technologies are appropriate in their old walls.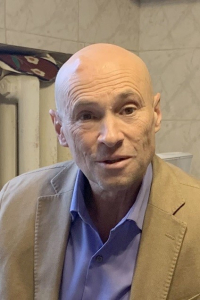 Аркадий Столпнер
Фото: Из личного архива
Ирины Краснопольской
So it is all over the world. Who built the Sloan Kettering Cancer Center in New York? It is the largest cancer facility in America. At one time, Rockefeller gave $ 3 million to develop the hospital. The Mayo brothers started the Mayo Clinic 150 years ago-a non-profit enterprise, by the way.
But why did you personally need to give money for this?
Arkady Stolpner: That's probably why the Mayo brothers turned their clinic into a non-profit organization.
By whom and where did you work so that you would have such money?
Arkady Stolpner: I was an entrepreneur. And in 15 years, he earned, as they say, his first million dollars, which he invested in our first diagnostic center. Why did you decide to invest in medicine? I have always wanted to return to healing, because I am a doctor both by education and by spirit.
From a family of hereditary doctors?
Arkady Stolpner: No. I'm the only doctor in the family. It so happened that I had a big break between my medical past and my medical present. And since I think I was a good doctor, I kind of exchanged clinical talent for entrepreneurship, so I feel indebted to my teachers. I had a big break in my medical studies, but it seems to me that I am a doctor not only by education, but also in my soul. Therefore, when my classmate, oncourologist Mikhail Shkolnik, came to me in 2002 and brought Sergey Berezin to me, saying: "This is a good project, you wanted to return to medicine... Come back!" - I didn't think about it for a long time.
Why oncology? Was there some kind of oncohistory in the family?
Arkady Stolpner: No, oncology appeared evolutionarily. We started with the opening of the first non-state MRI in the country, began to examine people. And since they found a large number of diseases, there was a need to treat them. And oncology was chosen because it is a serious challenge.
The wife did not say: why give money somewhere? It is better to buy another fur coat.
Arkady Stolpner: No! She is also a doctor - and today my partner and chief physician of the IIBS. Yes, nepotism! We have two sons: one in the fifth year, the second in the third year of medical school.
And when they decided to build a proton center, were they not afraid that the project would fail? Will you remain a beggar?
Arkady Stolpner: If you're afraid to invest, you can't be an entrepreneur. And we understood that without the proton center we would not be able to make a full-fledged cancer center.
Why do you personally need it?
Arkady Stolpner: I thought that there should be a modern proton center in a country that is one of the founders of proton therapy.
Where do the specialists come from?
Arkady Stolpner: We cook ourselves. Previously, they began to select candidates after residency. Now we come to the fifth year of the institute and begin to take a closer look at the students already there.
Are they coming to you? Are you paying well?
Arkady Stolpner: It's not for me to judge. But we try to be in the market. However, money is not the main thing for professionals. The main thing is the possibility of self-realization, working on modern technology, doing science. And we give such opportunities. Young people come to us willingly.
You say that you build everything with your own money. Your own, received from the pockets of patients? They often complain that they were not accepted in a state clinic, they did not help, that they would have to go to a private one, and there they would have to pay. Your comment.
Arkady Stolpner: Firstly, there are paid services in state clinics. Secondly, when we started working, we had 90% of the money paid by patients in our revenue. And only 10% is the money of the state (CHI). In 2021, we have more than 80% of the state's money. The state pays us for the treatment of patients.
So it is beneficial for the state?
Arkady Stolpner: I think so. It is not necessary to spend a lot of money on infrastructure, but only to pay for the treated patients.
Does our CHI entitle you to treatment?
Arkady Stolpner: There is a state program for the provision of high-tech medical care. The so-called OMS VMP. And we are included in the list of organizations that can provide this assistance. We have 600 federal quotas for proton therapy every year. And we treat children and adults from all over the country within their framework.
Often the heads of state medical institutions complain that they have a shortage of quotas for treatment. Why is it necessary to get a quota for some kind of treatment in a public institution?
Arkady Stolpner: I'll explain. In order to treat people, you need money. Suppose a clinic can treat 1,000 people a year. And she was given 900 quotas. And when they treated 900 people, they could not take the 901st, because the money for treatment had run out. There is a program of state guarantees with a certain budget. That is, you cannot treat any number of patients, you can treat exactly as many as the funds allocated.
Who pays for the treatment of your patients?
Arkady Stolpner: Basically, the Federal Compulsory Health Insurance Fund, that is, the Ministry of Health of the Russian Federation. The treatment of 100 people a year is paid for by the budget of St. Petersburg, 100 people - by the budget of Moscow, plus foreigners who pay for themselves. When quotas run out, charitable foundations help a lot.
Do foreigners come to you for treatment? From which countries?
Arkady Stolpner: From different countries, including Canada, USA, Germany. We have an agreement with the largest hospital insurance fund in Israel. And before the pandemic, they sent a lot of patients.
You are 63 years old. To put it mildly, not the age of dreams. But still - are you dreaming about something?
Arkady Stolpner: What does "not the age of dreams" mean? I'm in great shape. And I dream that our center will be world-famous in its field. I dream of joining the galaxy of the best cancer centers in the world. I am also a professional athlete, I like to win. But in life, after all, it's not like in big sports: if you didn't have time at 30, then you're on your way out. Everything is possible here.
Author: Irina Krasnopolskaya
Rossiyskaya Gazeta
The original article can be read here
---
Back to list
---