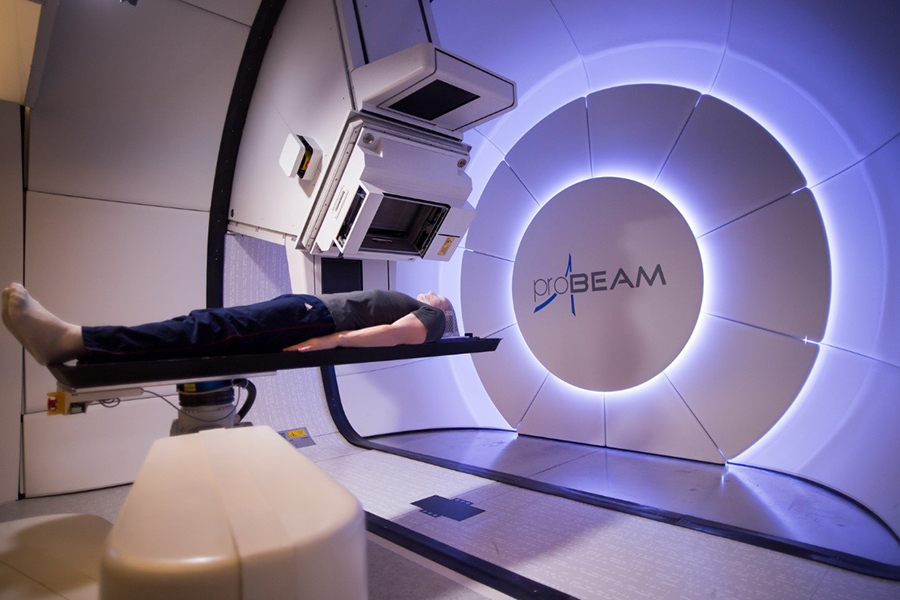 This week, the second treatment room with a rotating gantry went into operation at the Berezin Sergey Medical Institute (MIBS) Proton Therapy Center in St. Petersburg.
The first clinical proton therapy center in Russia and the CIS is equipped with two treatment rooms with rotating gantry systems. Treatment of patients in the first of them began at the end of 2017. The planned capacity of the proton center is intended for treatment of up to 800 patients per year.
Proton therapy is a cutting-edge radiation therapy, which differs from traditional (photon) therapy by its more precise targeting of lesions and absence of spill-over of radiation on healthy organs and tissues around the tumor. It is distinguished by far fewer side effects and an order of magnitude lower risk of secondary cancers. Therefore, proton therapy is considered to be best suited for radiation treatment in pediatric oncology throughout the world. In addition, proton therapy enables treatment of tumors located in close proximity to critical organs without harming them.
"As the first eight months of the Center's operation have shown, the demand for this advanced type of radiation therapy is high: patients from all regions of the country, Ukraine, Belarus, former republics of Central Asia and even non-CIS countries come to us," said MIBS Chairman Arkady Stolpner.
According to various sources, the demand for proton therapy in Russia is estimated at 25-35 thousand people per year. About 1.5 thousand of them are children.
There are about 60 proton radiation therapy centers in the world now, almost half of which are located in the USA.
---
Back to list
---