The first adolescent patient of the Proton Therapy Center at the Berezin Sergey Medical Institute (MIBS) was a 13-year-old boy undergoing proton therapy for a brain tumor. According to the individual treatment plan, the proton therapy course will last about a month and will consist of 20 fractions.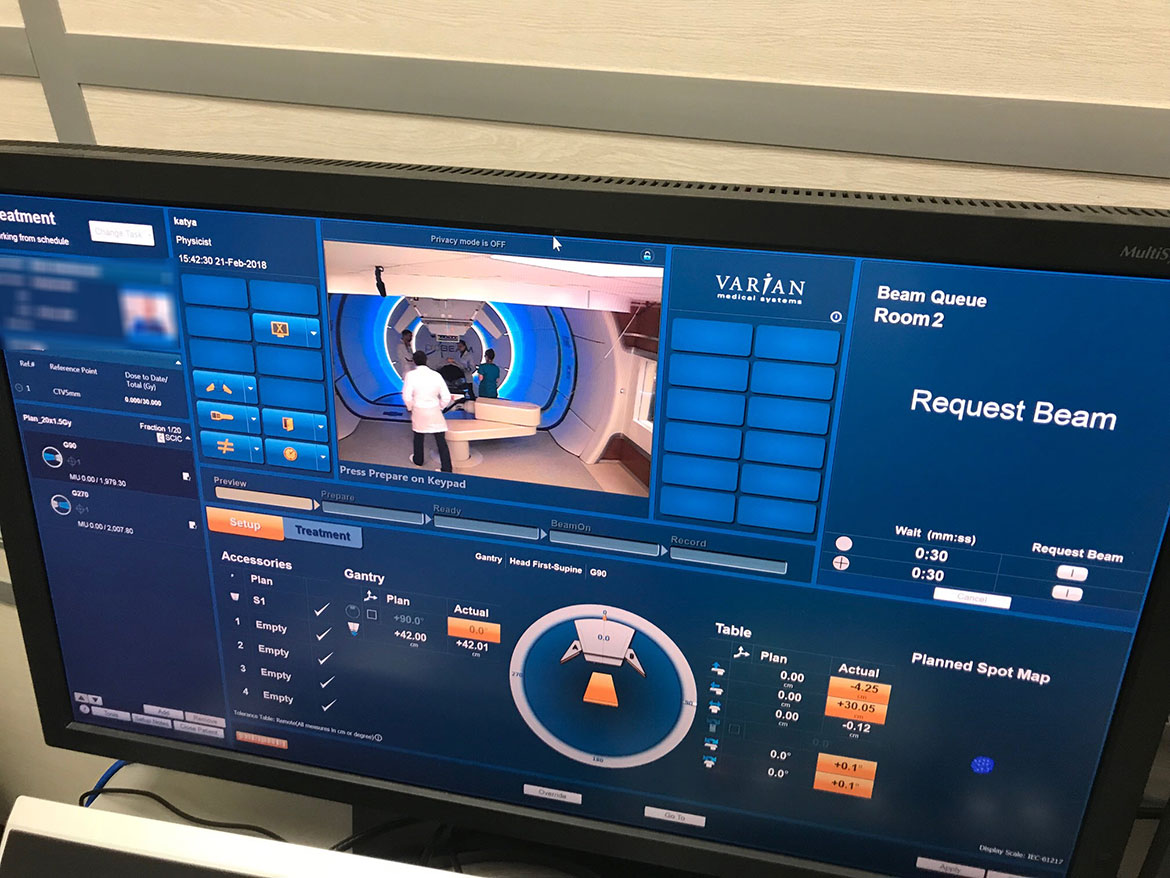 "For this tumor and stage of the disease, proton therapy is the optimal treatment option. The prognosis is favorable," says Dr. Nikolay Vorobyov, Head of the MIBS Radiation Oncology Department.
Interestingly, the first child was also the Center's first foreign patient. The adolescent undergoing therapy is a citizen of Ukraine. He was referred to MIBS by oncologists from Israel, where he had previously been treated, but, as of now, the country does not have its own proton therapy centers.
The first clinical proton therapy center with a rotating gantry in Russia and the CIS was built in St. Petersburg and began treating patients in October 2017. The center's planned capacity is up to 800 patients per year.
"We expect that at least half of our patient flow will be children. After all, proton therapy is the most effective method of treating malignant tumors in children, primarily due to an almost complete absence of risk of developing secondary cancers that may occur 15-20 years later on the site of irradiation," says MIBS Chairman Arkady Stolpner.
According to various estimates, 30-35 thousand people in Russia need proton therapy a year. About 2 thousand of them are children.
Photo: This is what the proton therapy process looks like on the computer monitor
---
Back to list
---