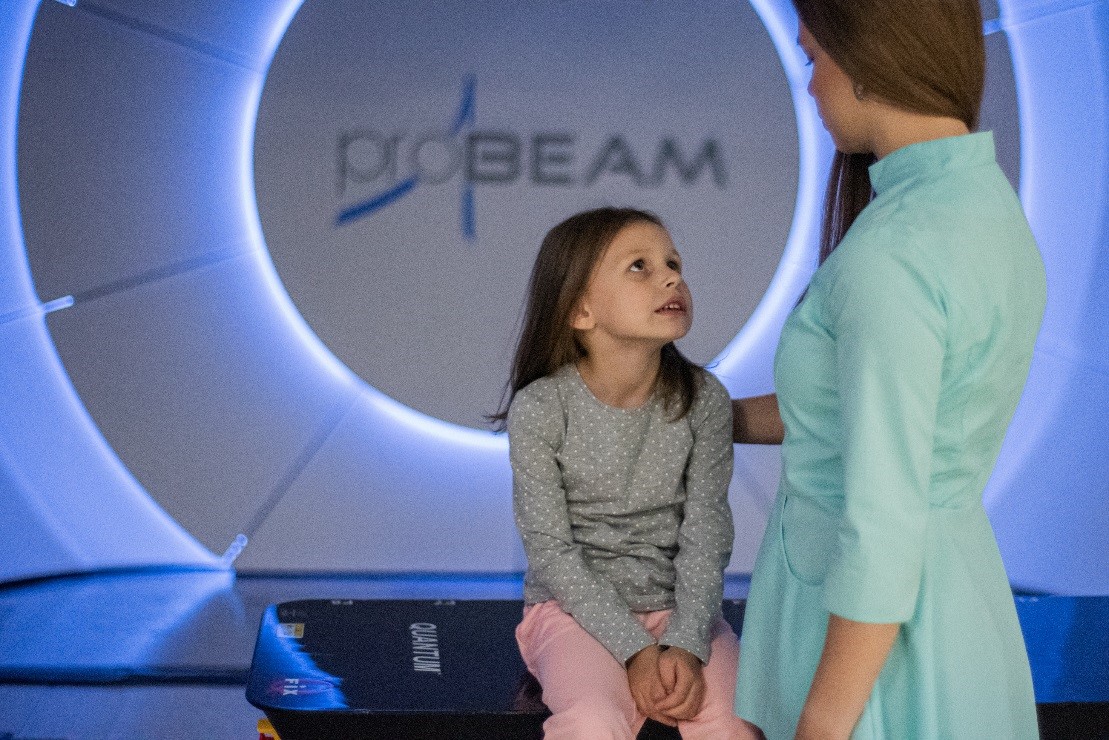 In 2021, about 900 people were treated at the first Russian Proton Therapy Center MIBS in St. Petersburg. Almost 35% of them (309 people) were children under the age of 18.
The vast majority of patients received modern radiation treatment with state support: in 2021, for the second year in a row, MIBS was allocated 600 quotas for proton therapy under the federal program of high-tech healthcare. In addition, 100 quotas were paid from the budgets of Moscow and St. Petersburg and directed to the treatment of residents of these cities. Charitable foundations helped finance heavy particle therapy for some of the children.
Due to the streamlined workflow and the high professionalism of the staff, since 2020 the Proton Therapy Center MIBS (PTC) has been able to go beyond the initially planned capacity of 800 people per year and exceed this figure by almost 100 patients. Nearly 90 people are treated daily in two treatment rooms equipped with Varian ProBeam 360-degree rotating gantry.
In just four years (since the start of active operation of the first proton center in the Russian Federation and CIS countries), about 2,400 patients have received high-tech treatment here, more than 900 of whom were under 18 years old. The average age of children treated at the PTC MIBS is 8 years, and about 200 patients were under three years of age.
In 74% of cases, children presented to the PTC with tumors of the central nervous system, and protons, which are more accurate and sparing than photons, allow for treatment without radiation exposure to critical brain structures and without impairing the further development of the child. For this reason, proton beam therapy is globally recognized as the radiation therapy best suited for children with cancer. Today, MIBS ranks among proton centers with the highest proportion of pediatric patients.
MIBS Press Service
---
Back to list
---