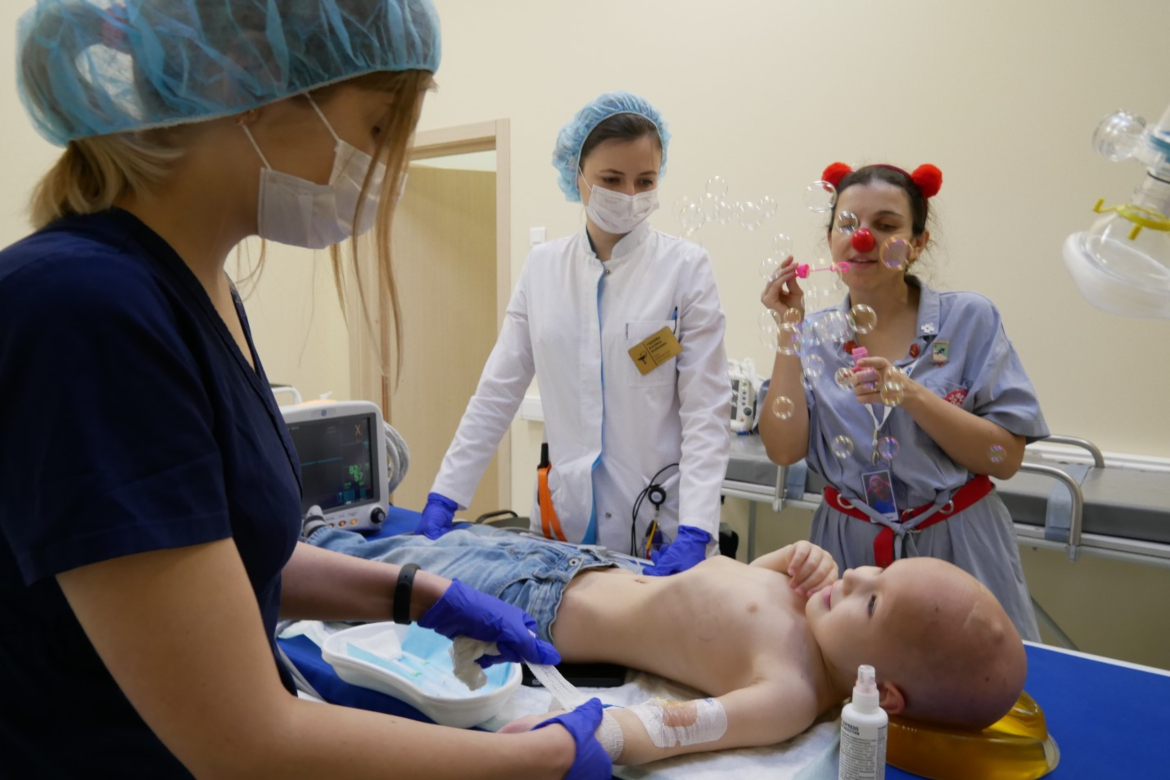 The Proton Therapy Center of the Berezin Sergey Medical Institute (MIBS) in St. Petersburg has completed treatment of its 2000th patient. The center approached this milestone figure in 3.5 years of active proton therapy.
More than half of those treated at Russia's first proton therapy center are children and patients under the age of 21. "When we opened four years ago, we immediately decided that children would be a priority. After all, this radiation treatment technology is recognized worldwide as optimal in pediatric oncology," says Arkady Stolpner, Chairman of the Board of the Berezin Sergey Medical Institute (MIBS).
However, only a few of the nearly seven dozen similar centers operating around the world focus primarily on pediatric patients, due to the increased complexity of treating children. As of today, the St. Petersburg center covers more than one third of the annual Russia's demand for proton therapy for children with cancer.
The first clinical proton beam therapy center with a rotating gantry in Russia and the CIS was launched in St. Petersburg in the fall of 2017. But the active treatment of patients with protons began only in February 2018, when leading specialists from the Roberts Proton Therapy Center of the University of Pennsylvania, USA, who were guiding MIBS physicians during the period of introduction of the advanced technology into clinical practice, actively engaged in the preparation of treatment plans.
In the first year, about 200 patients were treated with this unique for Russia technique; in 2019, their number already doubled. In the third year of operation, the St. Petersburg Proton Therapy Center reached and even exceeded its full capacity, treating 890 people (as compared to 800, planned initially). This year's numbers are expected to be close to last year's level.
Up to 85-90 people are treated in the two treatment rooms daily. According to the Varian Medical Systems press service (the manufacturer of the ProBeam proton therapy system installed in the St. Petersburg center), this is the maximum daily patient throughput: the number of patients per one treatment room in other centers does not exceed 35 a day.
More than 90% of Russian citizens receive treatment with federal and regional budget support, while the rest receive treatment with the help of charitable foundations, their own funds, and funds transferred by other states for the treatment of their citizens. Despite the fact that the MIBS center was built primarily to provide Russian citizens with access to high-tech radiation therapy, citizens of all former Soviet republics, Europe, and even patients from other continents come here for treatment.
MIBS Press Service
---
Back to list
---